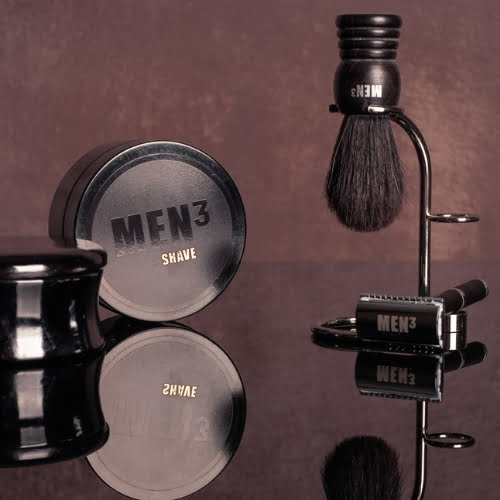 AFTERSHAVE PRODUCTS FOR MEN
Aftershave products for men often contain a lot of alcohol, and this is most cases far too aggressive. It dehydrates your skin and it can cause nasty skin irritations. When we at Mencare say we care for your skin, we mean it. We only offer you quality aftershaves with healing and moisturizing ingredients, without parabens. Leading the pack in this category is MEN3 aftershave balm. It's alcohol-free and contains no parabens like we mentioned before. Moreover, the MEN3 aftershave is based on Babassu, Cister and Jojoba oils which all have the desired healing and moisturizing properties. These non-greasy oils penetrate the skin quickly, providing natural suppleness and an extremely pleasant and fresh feeling. It's the result of years of research of the male skin. A good aftershave contains a number of essential oils or extracts which have soothing and moisturizing properties. This is especially important after shaving! The end result is a unique hypoallergenic aftershave balm that any man can use. Even the men with super-sensitive skin such as (seborrheic) eczema, itching, dry flakes at the level of the beard and scalp. With daily use, these inconveniences are usually completely gone after 6 to 12 weeks. For a great aftershave product for men you can also choose the organic Vitaman Aftershave Balm or the high-tech 4VOO Aftershave Balm. Whatever your choice, you won't be disappointed with the results! Shop our spa quality products below and discover what quality can do for your skin.
---
A good aftershave is: 1. Alcohol-free, moisturizing and has a caring effect, also for a bald scalp. 2. Suitable for all sensitive skin types (also problem skin like eczema, dermatitis, itching, flaking.) and 3. A light balm that does not feel greasy with a subtle masculine attractive perfume, WITHOUT ALCOHOL.