4VOO | Luxury tanning and moisturising
4VOO Moisturising Self Tanner | Benefits
Unlike traditional tanning creams, the 4VOO Moisturizing Self Tanner exclusive ingredients deliver maximum saturation through the skin for optimal lasting results.
This dynamic innovative self tanner has been formulated to create a perfect bronze complexion. So rich in colour that skin instantly appears healthier and more radiant. The ingredients have been carefully selected in order to create optimal results.
4VOO moisturizing self tanner has been specifically formulated to satisfy your quest for the perfect tan while eliminating the worry of damaging or destroying your skin. Enjoy a beautiful tan, rich moisturization, and most importantly look younger and feel confident in your skin.
4VOO moisturizing self tanner contains only the best ingredients so that this luxury formula delivers a gorgeous natural glow without the worry of artificial orange color or streaking. With our exclusive silk protein complex and multi-peptide formula, skin is immediately rejuvenated and appears younger due to anti-aging properties designed to reduce and slow the effects of time.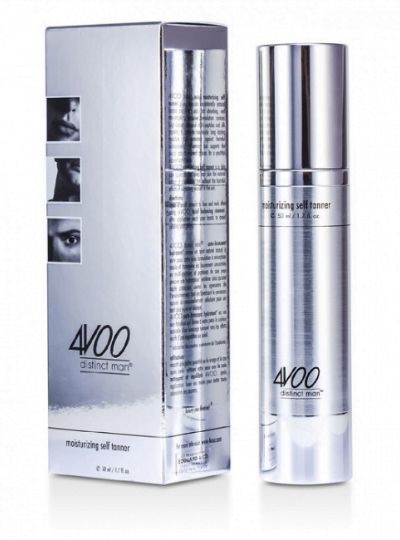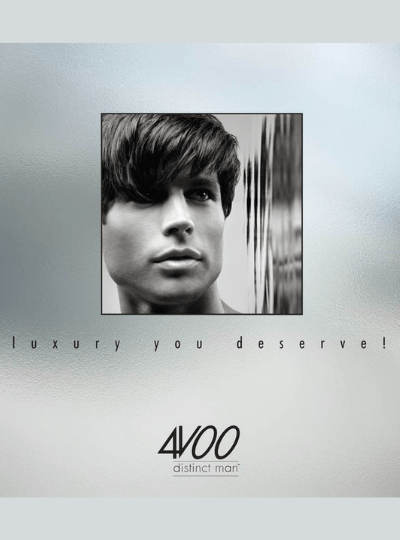 4VOO Moisturising Self Tanner

| Application guidelines
Follow these steps for optimum results when using 4VOO's moisturizing self tanner:
First, we recommend washing and/or exfoliating your face with 4VOO's facial balancing cleanser and deep exfoliation scrub – this will prepare your skin by removing any surface impurities to ensure deep penetrating color.
Dab your face and neck dry with a clean towel, and because our self tanning product also acts as a moisturizer, you do not need to apply a moisturizer as a base layer.
Spread the tanner over your skin, making sure not to miss any spots – apply the tanner sparingly on your face and neck because that skin will darken easily – and don't forget behind your ears and the back of your neck, especially if you have short hair
After application, wash your hands to avoid coloring your palms
Please allow some time for 4VOO moisturizing self tanner to fully absorb to show tanning results.
It's important to begin only with a small amount of moisturizing self tanner to make sure the color is not too dark. Then you can reapply in the following days to build up that bronze tone that will look like you have just stepped off the plane from an exotic tropical vacation!
4VOO Moisturising Self Tanner

| Key ingredients
Some of the benefits of our ingredients for you are:
Palmitoyl oligopeptide, palmitoyl tetrapeptide-7 – improve the appearance of wrinkles (research shows it to be more effective than retinol or vitamin C in skin care products)
Silk – the most treasured natural fiber; what makes silk unique is its ability to hold and release moisture depending on the temperature and humidity of the surroundings; the main component is fibroin, an amphoteric colloid protein;  silk powder is rich in silk amino acids, including alanine, glycine and serine, which are the building blocks of protein in the skin and are regarded as a part of the natural moisturizing factor; also contains anti-inflammation qualities
Aloe vera extract – rich in A, B, C, and E vitamins, has a refreshing, emollient, soothing, protective, anti-inflammatory and moisturizing action; tightens and rejuvenates skin while having an anti-aging effect on the skin; natural sun filter that helps filter UVB rays
Algae extract – a skin care ingredient used as water-binding agent and antioxidant; contains protiens, vitamin A, sugar, starch, vitamin B1, iron, sodium, phosphorus, magnesium, copper, and calcium; helps restore skin's moisture to improve elasticity
Tocopherol (vitamin E) – protects cells against free-radical damage; an abundant assortment of researchers have theorized that this can slow the aging process
INGREDIENTS LIST
Ingredients | 4VOO Moisturising Self Tanner
---
Pamitoyl Oligopeptide, Palmitoyl Tetrapeptide-7, Hydrolyzed Silk, Aloe Barbadensis (Aloe Vera), Algae, Betula Alba Bark Extract (Birch), Equisetum Hiemale Extract (Horsetail), Cymbopogon Schoenanthus Extract (Lemongrass), Prunus Serotina Bark Extract (Wild Cherry), Eugenia Caryophyllus Extract (Clove), Calendula Officinalis Extract (Calendula), Centaurea Cyanus Extract (Cronflower), Hypericum Perforatum Extract (St. John's Wort), Tilia Cordata Extract (Linden), Chamomilla Recutita Extract (Matricaria), Anthemis Nobilis Extract (Chamomile), Tocopherol (Vitamin E), Erythrulose, Glycerin
4VOO

| The science of silk

What will the moisturizing self-tanner do for you?

Perfect tan

4VOO moisturizing self tanner produces the ideal tan without risking harmful UV radiation exposure, which is damaging to the skin. Skin looks softer and feels more radiant.

Long-term effects

In addition to the short-term wrinkle reduction, the exclusive multi-peptide formulation also begins repairing and invigorating aged and wrinkled skin immediately by promoting collagen production for a smooth, elevated, and dynamic appearance. Cell renewal and proliferation are at the heart of this luxurious formulation's powerful ability.

Moisturizing effect                                 

Unlike regular sun tanning, 4VOO moisturizing self tanner does not dry out the skin. Achieve a beautiful color while protecting the skin with fast absorbing moisturizing ingredients, multi-peptides, silk, and exquisite botanicals.

Anti-aging properties

With our exclusive silk and multi-peptide formulation, 4VOO moisturizing self tanner is fortified with anti-aging properties to compliment lustrous color and smooth skin.

Lasting effect

The unique blend of ingredients allows for improved penetration and a lasting tan. 4VOO moisturizing self tanner's specialized ingredients deliver maximum saturation across the skin for optimal lasting results.

The power of silk

4VOO moisturizing self-tanner's moisturizing potency is derived from its distinctive silk complex, ideal for treating and nourishing the skin in copious ways. Silk is a natural fast absorbing moisturizer that promotes healing, provides relief from sunburn and windburn, and reduces wrinkles among many other outstanding benefits.

Control your color

4VOO moisturizing self tanner is a unique formula that gives you the ability to deepen and build your tan as you would like to see it. Begin with a small amount of this luxurious cream and then reapply in the following few days to get a darker complexion that will look like you just stepped off the plane from an exotic, tropical location.
4VOO

| Treat yourself to the luxury you deserve