4VOO Tinted Shimmer

| The secret of models and movie stars is now yours
4VOO Tinted Shimmer

| Benefits
4VOO tinted shimmer imparts a soft color and a sexy shine to enhance your natural complexion.
Silky smooth 4VOO tinted shimmer evens out your skin tone, and micro-fine pearl particles impart a healthy radiance to make your skin look beautiful under any light.

Enriched with luxurious silk, 4VOO

Tinted

moisturizer

provides you with sexy, smooth, natural looking coverage. S

ilk

contains 18 amino acids, making it an extremely beneficial skin care ingredient. It protects your skin, reflecting and absorbing UV light, and contains natural moisture-adjusting properties that give you soft and supple skin. The micro-fine pearl particles impart a healthy radiance, instantly revitalizing your complexion.
Use 4VOO tinted shimmer to blend skin irregularities and create highlights, for sexy, youthful, glowing skin.
4VOO Tinted Shimmer

| Application guidelines
For best results from the 4VOO Tinted Shimmer, follow these directions and application tips:
4VOO tinted shimmer can be applied using your fingertips – apply it sparingly and blend thoroughly to ensure a natural look without defining lines
applying tinted shimmer to the cheeks, temples, chin, and forehead brings the face together
always start with a little tinted shimmer and build up coverage until you reach the desired effect
always smile when applying 4VOO tinted shimmer to the cheeks for radiant vitality
apply to the eyelids for a youthful sparkle apply tinted shimmer alone for a sensuous shimmer, or blend with 4VOO maximum renewal moisturizer for a luxurious soft sheen
tone down shimmer by brushing 4VOO shine reduction powder over top
in the evening, apply 4VOO tinted shimmer over top of 4VOO face & body bronzer for a look that is elegant and electric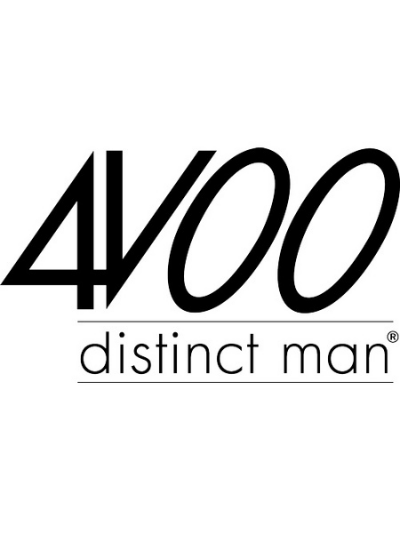 Key ingredients
4VOO tinted shimmer contains 14 botanical extracts, essential oils, vitamins, minerals, and substances derived from natural sources.
Some of your benefits of the 4VOO Tinted Shimmer are:
SILK – the most treasured natural fiber; what makes silk unique is its ability to hold and release moisture. The main component of natural silk is fibroin, an amphoteric colloid protein. Silk is rich in silk amino acids, including alanine, glycine and serine, which are the building blocks of protein in the skin and are regarded as a part of the natural moisturizing factor. Silk also contains natural sun protection and anti-inflammation qualities – these effectively help sun-damaged skin, acne and other skin problems
CHAMOMILE EXTRACT – soothing and calming, gentle oil excellent for protecting dry skin
GRAPE SEED EXTRACT – contains proanthocyanidins, which are considered to be very potent antioxidants, helpful for diminishing the sun's damaging effects and lessening free-radical damage. It has also been shown to have wound-healing properties
TOCOPHEROL (VITAMIN E) – protects cells against free-radical damage; an abundant assortment of researchers have theorized that this can slow the aging process
RETINYL PALMITATE (VITAMIN A) – positively affects cell production by binding to the tretinoin receptor sites on the cell
TITANIUM DIOXIDE – one of the best sunscreen ingredients in cosmetics, protects skin from uva and uvb radiation
INGREDIENTS LIST (folds out)
Ingredients | 4VOO Tinted Shimmer
---
Aqua (Water), Cyclomethiconec, Propylene Glycol, Dimethicone, Mica, Stearic Acid, Iron Oxides, Triethanolamine, Glyceryl Stearate, Isostearic Acid, Magnesium Aluminum Silicate, Serica (Silk Powder), Anthemis Nobilis (Chamomile), Vitis Vinifera (Grape Seed), Ascorbyl Palmitate, Tocopheryl Acetate, Retinyl Palmitate, Oleth-20, Steareth-2, Cellulose Gum (Cellulose), Xanthan Gum, Trisodium EDTA, Titanium Dioxide, Bismuth Oxychloride, Ultramarines, Diazolidinyl Urea, Methylparaben, Propylparaben, Parfum
4VOO

| Treat yourself to the luxury you deserve…