The MEN3 Luxury Shaving Experience Box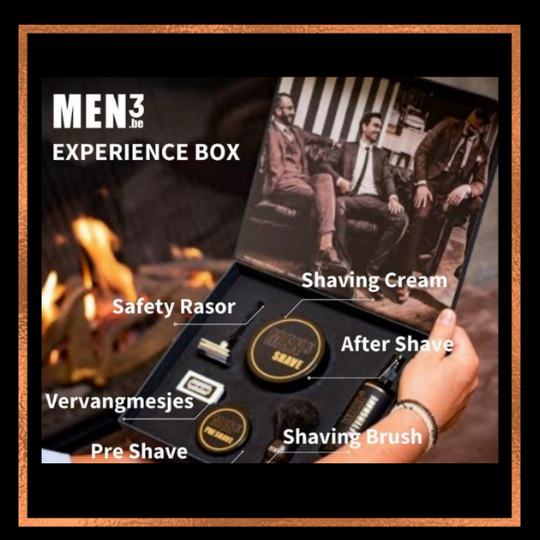 A gift for a man that already has everything
Let's face it: shopping for men can often be a daunting task. Especially when the man on the receiving end is not easily satisfied and has high standards.
That's where the MEN3 box comes in. The set contains a complete old-school shaving experience with everything your beloved man needs.
MEN3 is a Belgian  premium skincare and shaving products manufacturer and they have gone all out in this gift box.
Men deserve to be spoiled, too…
Men too deserve to be spoiled and told they are handsome. If he treats you like a Queen, treat him like a King with this MEN3 Luxury Shaving Experience Box.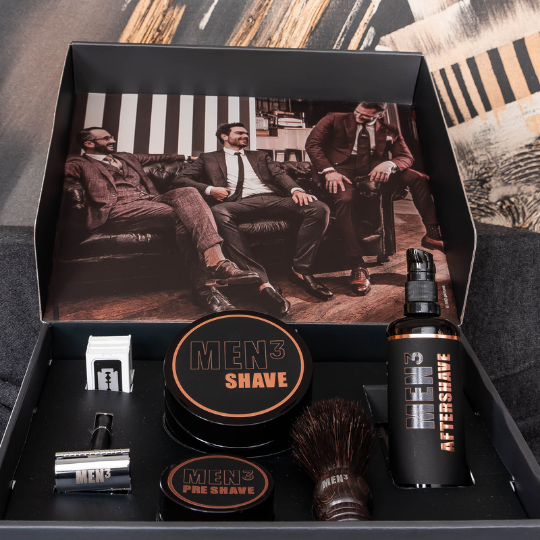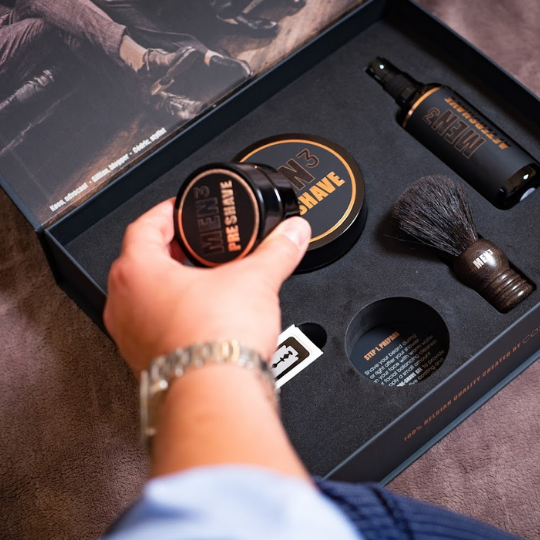 The ultimate luxury gift box for men
This complete box contains:
1 x MEN³ Pré Shave Gel
1 x MEN³ Shaving Cream
1 x MEN³ After Shave Balsem
1 x MEN³ Safety Razor
1 x MEN³ Shaving Brush
1 x Dispenser with 10 Double Edged Razors