MEN3 Shaving Brush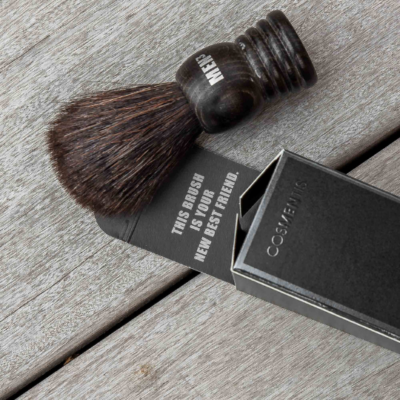 This shaving brush is your new best friend!
The MEN³ Shaving Brush with black horsehair is the affordable alternative to the "Silvertip Badger" (most expensive and rare form of badger hair) and unique in its kind.
The manufacturing process is a secret of our supplier who has been a global leader in the manufacture of luxury shaving brushes for years. All you need to know is that is handles and works beautifully.
The main advantage of the MEN3 shaving brush
The main advantage of the MEN3 shaving brush is that it absorbs a lot of water. This makes it much easier to lather and dispense shaving cream than a brush made of synthetic hair. Because the MEN3 shaving cream contains a lot of nourishing and healing oils such as Babassu and Butyrospermum Parkii (Shea Butter) this shaving brush is highly recommended.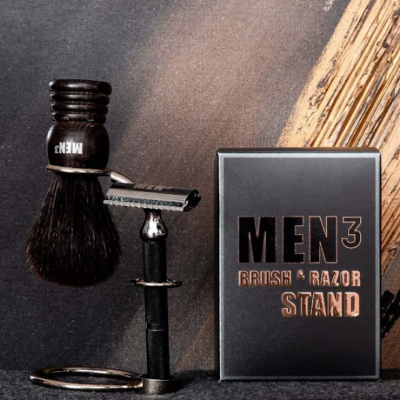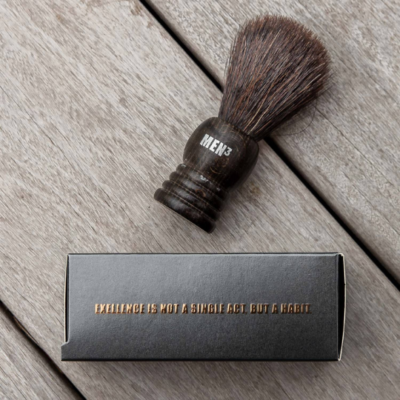 No animal suffering
There is also good news for animal lovers. The black horsehair is cut from the mane and partly from the tail of a black thoroughbred that is found mainly in South America, Arabia and in some parts of Spain. So no animal cruelty!
Tip from Mencare
Tip: The horsehair is always pre-sterilised and disinfected. Therefore, a new brush – just like a brush with badger hair – may have a peculiar odour. It is therefore advisable to first clean your brush thoroughly with water and shaving cream. After about 3 uses, the smell will be completely gone. You can also wash the bristles of the shaving brush with a mild baby or hair shampoo before first use.
The MEN3 shaving brush can last for several years if you care for it properly and let it dry with the hairs facing down.