CellUltra Eye-Serum

recommendations

Recommended from age 25, CellUltra Eye Serum-XT is formulated for men wanting to reduce the appearance of dark circles and puffiness and are looking for a revitalising skincare.

This serum is also ophthalmologically tested and also suitable for people with sensitive eyes.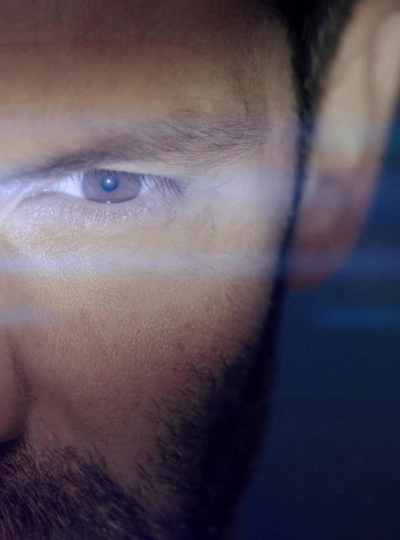 An extremely effective wrinkle-smoothing and anti-fatigue serum for under-eye puffiness and dark circles.
CellUltra Eye Serum-XT is the comprehensive and intelligent skincare formula tailored specifically to the needs of men's skin around the eye. Combining the power of stabilised cellular extracts (11%) with carefully selected, high-performance ingredients. This serum brightens and revitalises the eye contour area while reducing* dark circles, puffiness and signs of skin fatigue. The cooling applicator tip on the elegant auto-dose bottle delivers just the right amount of this fluid, non-greasy serum. An essential step to brighten and refresh the skin around the eye.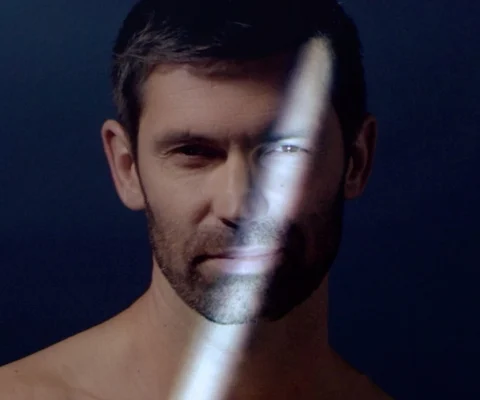 CellUltra Eye-Serum

| Application guidelines
Apply the serum morning and evening or during the day as often as needed to energise the eye contour
Massage using the cooling applicator tip
Recommendation
It's important never to pull the skin outwards during application, as this stretches the skin, which can lead to the premature appearance of wrinkles.
CellUltra Eye-Serum

| Proven effectiveness
Discover the effectiveness of this anti-wrinkle, anti-dark-circle, fatigue and puffiness skincare formula
CELLULTRA EYE-SERUM TEST RESULTS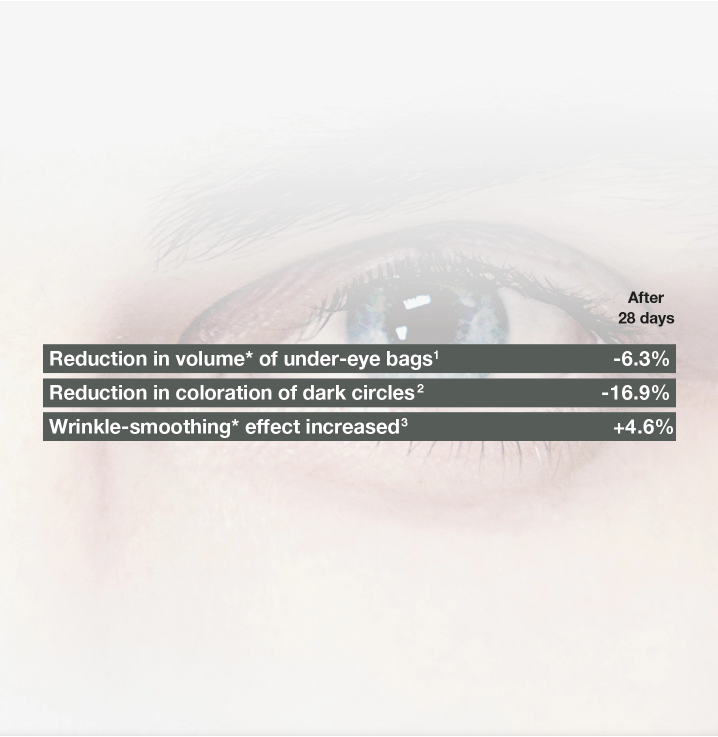 CellUltra

| Measured effectiveness
Average reduction in the 15 volunteers presenting with under-eye bags.
Significant results obtained with profilometry.
Average reduction in the 15 volunteers presenting with dark circles.
Significant results obtained through colorimetry.
Average increase in the 30 volunteers of whom 15 presented with dark circles and 15 with under-eye bags.
Significant results obtained with profilometry.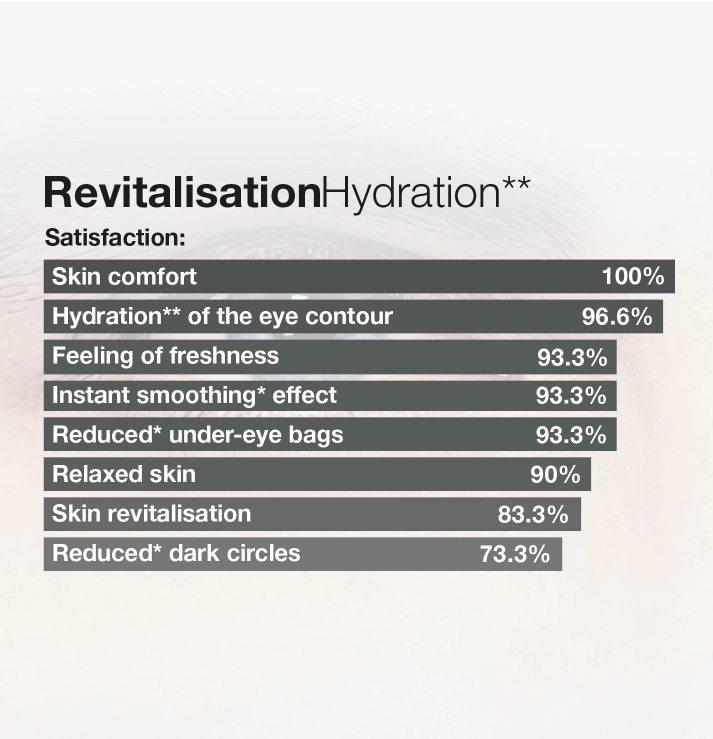 CellUltra

| Clinically proven effectiveness

The effectiveness of Cellmen CellUltra Eye Serum-XT has been clinically proven by test carried out in an independent laboratory on a panel of 30 men. 15 of whom presented with dark circles and the other 15 with under-eye bags. All the volunteers were aged between 18 and 66 years old and applied the serum morning and evening for 28 days.

86.7% of panellists would continue to use CellUltra Eye Serum-XT after the 28-day trial.

80% of panellists would buy this product.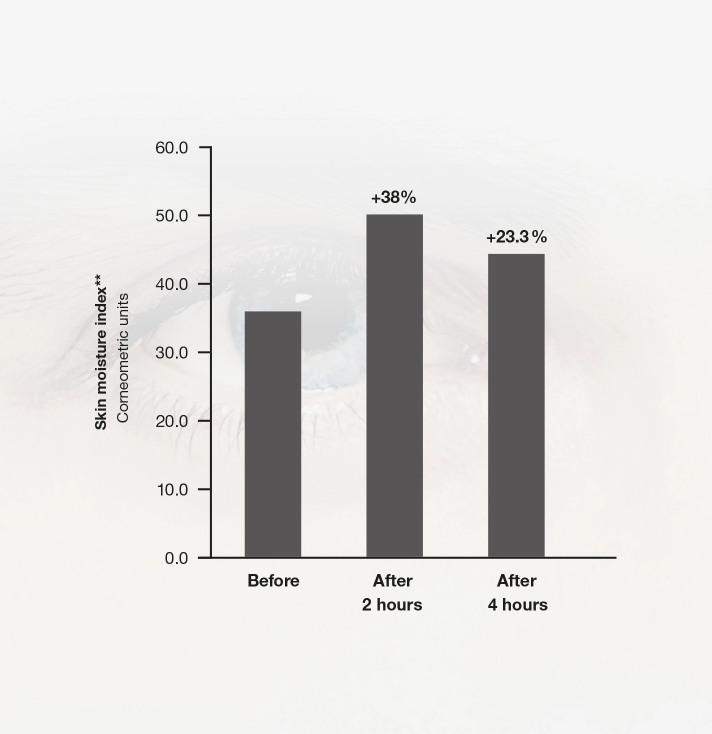 CellUltra

| Moisturising effect

Average hydration measurement in 10 volunteers. Significant results obtained with a corneometer compared to the untreated area.
ABOUT OUR PRECIOUS INGREDIENTS
Cellmen CellUltra Eye Serum-XT
---
Aqua/Water/Eau, Butylene Glycol, C13-15 Alkane, Propanediol, Niacinamide, Glycerin, Hydrolyzed Actin, Hydrolyzed Keratin, Hydrolyzed Collagen, Hydrolyzed Fibronectin, Polyacrylate Crosspolymer-6, Camellia Sinensis Leaf Extract, Lactobacillus Ferment Lysate, Punica Granatum Extract, C14-22 Alcohols, Phenoxyethanol, Enteromorpha Compressa Extract, Helianthus Annuus (Sunflower) Seed Oil, Glyceryl Stearate, Lactoglobulin, PEG-100 Stearate, Tocopheryl Acetate, Hedera Helix (Ivy) Leaf/Stem Extract, C12-20 Alkyl Glucoside, Lactobacillus Ferment, Arnica Montana Flower Extract, Steareth-20, Ethylhexylglycerin, Propylene Glycol, Tetrasodium Glutamate Diacetate, Sodium Benzoate, Citric Acid, Sodium Dehydroacetate, T-Butyl Alcohol, Diglycerin, Chrysanthellum Indicum Extract, Potassium Sorbate, Plankton Extract, N-Hydroxysuccinimide, Glucose, Sodium Citrate, Sodium Hydroxide, Chrysin, Palmitoyl Tripeptide-1, Palmitoyl Tetrapeptide-7, Tocopherol
Cellmen

CellUltra Eye-Serum

| Our precious ingredients
Perfect synergy for exceptional results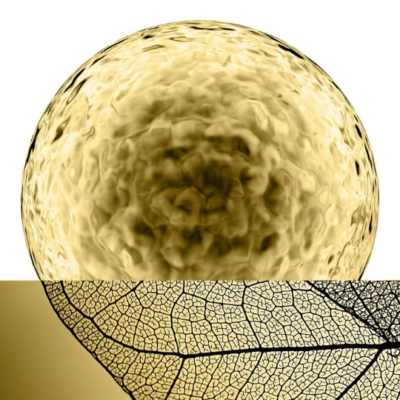 Cyto + Phyto-cosmetic group
The perfect symbiosis of our cellular and phyto expertise
Today, in an entirely new beauty experience, Cellcosmet and Cellmen combine the actions of our cyto and phyto ingredients in expertly formulated products. This flawless synergy is channelled into skincare that combines cellular complexes and plant and marine complexes for dazzling results on your skin.
ABOUT CELLMEN
CELLMEN: A DAILY RITUAL AS POWERFUL AS YOU ARE
Excellence in cellular and botanical skincare for men
In creating Cellmen, Cellap Laboratoire – a pioneer in men's skincare – developed a complete skincare line formulated with targeted ingredients. The structure of man's skin is unique, differing greatly from that of a woman: it is thicker, with a higher concentration of collagen fibres, and generally ages later in life. Take good care of it, before the first conspicuous signs of skin ageing appear.
Every component chosen by our researchers for Cellmen products – from the stabilised cellular extracts obtained through our CellControl™ method to the phyto-marine ingredients – is a response to your skin's specific vitality needs. See for yourself the highly targeted results of our skincare formulas and protect and boost your skin's resistance each and every day.
A daily ritual as powerful as you are
The needs of your skin are like your life: intense.
The Cellmen line  is designed to meet the needs of men who have exacting standards. Our range of essentials is made with stabilised cellular extracts and phyto-marine complexes, formulas structured to respond to the challenges your skin faces. Priming, revitalisation, protection – our exceptional skincare offers you all this and more. Discover how powerful a high-tech line can be when you make it part of your daily routine. It will revolutionise the way you care for your skin, delivering the quintessence of Swiss cosmetic science for men.
Cellmen

| We recommend supplementing this product with: