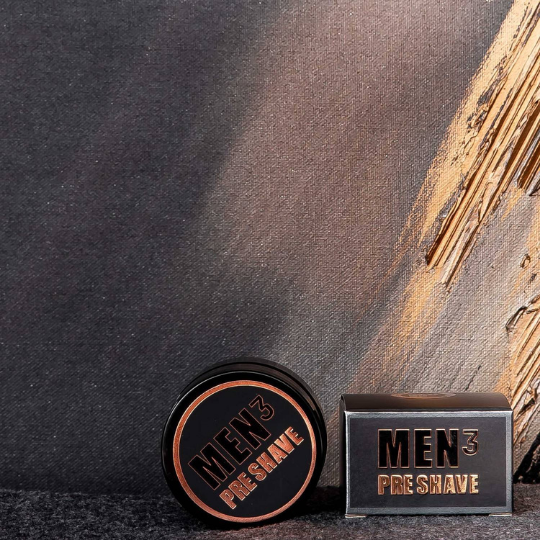 The MEN3 pre-shave: the best investment you can make to your shave
The MEN3 pre-shave is a pleasant gel that prepares your skin for the perfect shave. You not only shave smoother, but also much easier without cuts.
The MEN3 pre-shave is a light, pleasant gel that gives an instant boost and prepares the skin for the shave. The pre-shave provides an extra layer of protection between your skin and the blade. It also makes the beard stand up straight and makes your skin supple. Preparing with the pre-shave takes only 10 seconds but ensures that your razor glides better and you achieve a much smoother shave without cuts. The MEN³ pre-shave is a small investment of time with a big result!
For many an unknown eye-opener.
What makes MEN3 so special?
The MEN3 pre-shave contains a scientifically proven formula with top ingredients suitable for the most sensitive skin such as babassus oil, tocopherol, almond oil, soy oil and shea butter.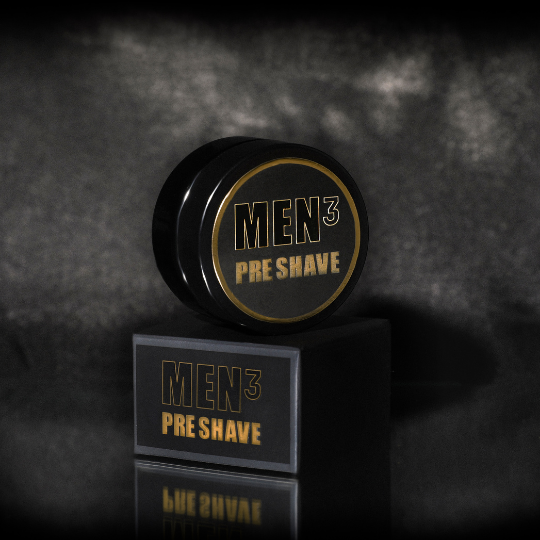 Especially recommended for men with skin issues
In winter, the skin dries out and shaving can visibly cause more irritation and a feeling of tightness. The MEN³ pre-shave offers the ideal preparation for your daily shave. Absolutely recommended for men with skin problems and a revelation for non-users.
In fact, MEN³ pre-shave also has a caring effect and soothes irritated skin such as
eczema skin, dermatitis, psoriasis or extreme razor burn
.
WANT TO KNOW MORE ABOUT THE MOST SKIN BENEFICIAL INGREDIENTS?
MEN3 pre-shave scientifically dissected.
Here are some 15 caring and healing ingredients:
Babassus oil: This non-greasy oil contains healing properties for easily irritated, dry and damaged eczema skin. It has antioxidant and moisturising properties and softens the beard hairs.

Shea butter

: Contains soothing properties for psoriasis and eczema skin. Non-comedogenic!

Soybean oil

: Has an antioxidant effect and contains mainly vitamin E. Has skin-straightening and moisturising properties.

Tocopherol

: This is the superstar of antioxidants. Vitamin E is a fat-soluble vitamin. It will defend the cells (skin) against the oxidation by free radicals (UV radiation from the sun) and will therefore slow down the ageing process, prevent erythema (redness), swelling and wrinkling.