MEN3 Shaving bowl handcrafted from Mangowood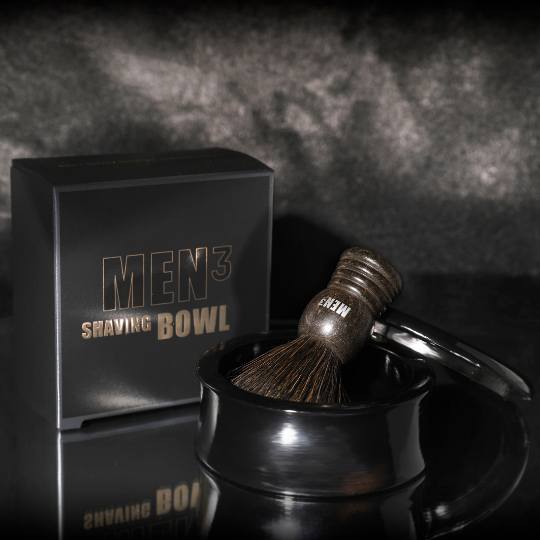 Lather in a shaving bowl is the best medicine
The MEN³ handcrafted shaving bowl is made of 100% Mangowood and fits into the bathroom of any gentleman.
The MEN³ shaving bowl is finished with a varnish layer to keep it in perfect condition.
Handmade shaving bowl
The best way to use this handmade shaving bowl is to add a small amount of MEN³ Shaving Cream directly into the bowl. Then wet your shaving brush with a little warm water and move it around in the bowl until you get a nice thick lather.
The amount of shaving soap and the right amount of water depends on the water hardness. You'll get the hang of it in no time and you're on your way to your best shave ever!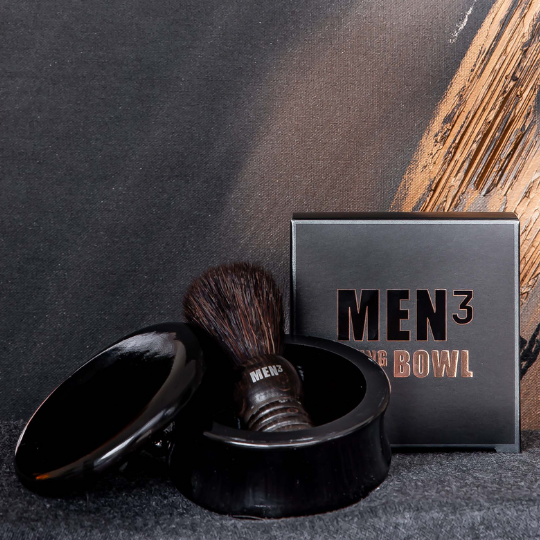 Don't expect succes… prepare for it!

Durable, handcrafted sustainable mango wood for the most luxurious lather